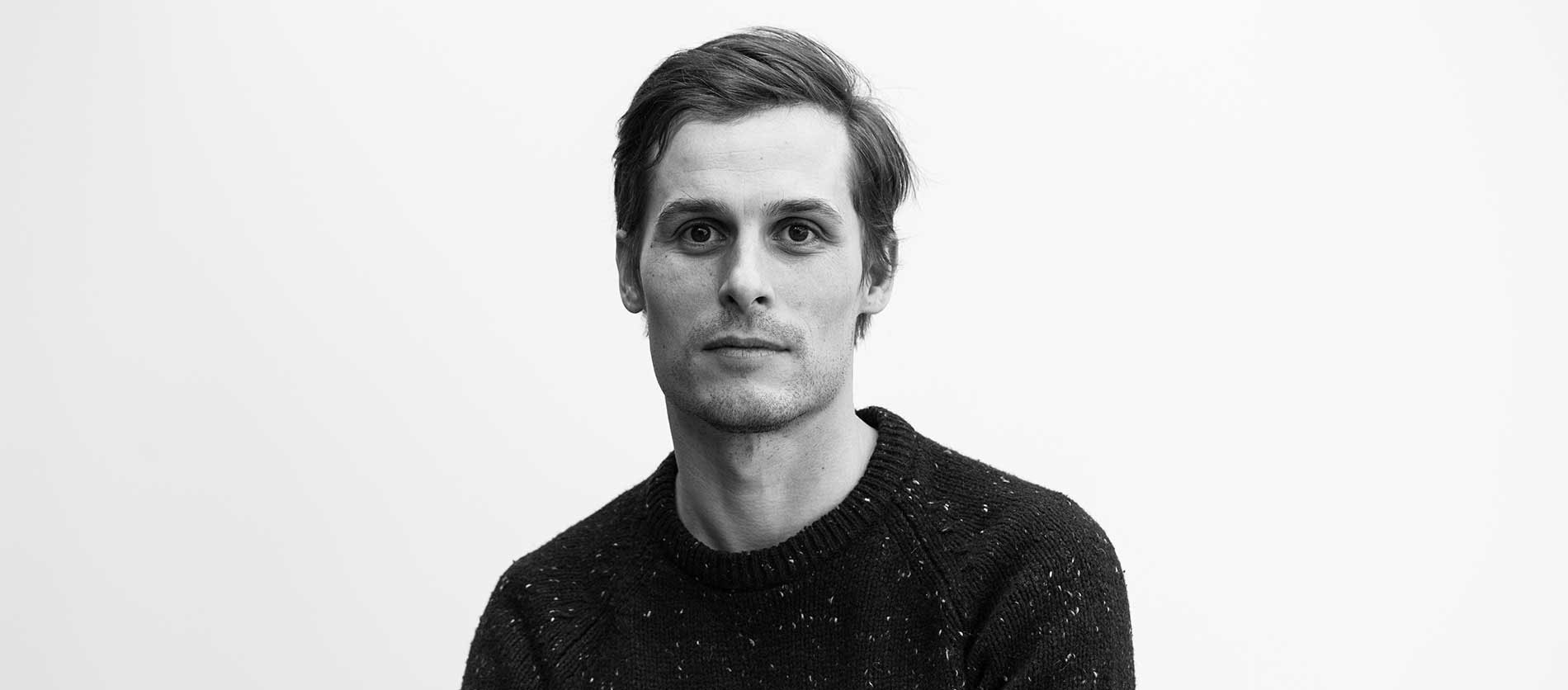 AMBROISE MAGGIAR
Ambroise Maggiar is a French designer born in Paris in 1978, deeply influenced by the Italian design History. After been graduated from
ENSAD (Ecole Nationale Supérieure des Arts Décoratifs de Paris), he
moved straight to Milano to explore the culture and immerse himself in the know-how and local craftsmanships while working in a challenging professional environment.
His career began in 2005 at Makio Hasuike & Co, where he designed successful household appliances for Scholtès and Ariston. Thanks to his long experience of large-scale production, he learned how to grasp design opportunities in every details and how to breathe minimalistic and organic elements into it.
He came back to Paris in 2011 to join the Philippe Starck studio with whom he collaborated on a wide range of projects, bringing together the best of creativity and the best of innovation with mastery. His knowledge of industrial processes and his vision earned him to take over as head of the design department and to co-sign products with Philippe Starck. He worked for Kartell, Magis, Alessi, Duravit, Baccarat, Cassina, Samsung, Flos, as well as hundred of publishers and top brands around the globe, some of whose creations have been awarded and became institutional references.
While his drawings reveal a poetic and a sensitive approach, his designs show a strong and rigorous method. Quickly, he emancipates himself from the academic codes that he perfectly masters to develop is own vocabulary where the function and the cultural background are essential to transform each creation into experience.
In 2014, he participated with others renowned designers in the launch of the visionary brand TOG «AllCreatorsTOGether», reuniting industrial production and craftmanship customisation for which he signed smart furniture collections based on dual uses, specially created for kids and their parents.
In 2016, he started a long-term collaboration with Pretziada, a Sardinian publisher mixing top designers with art and local craftsmen. The same year, he created for LabelDalbin, «Dalbin Table» a connected table precursor of the NFT era, meant to display exclusive digital artworks. This piece has been exhibited on major Art Fairs such as Miami Art Basel and Biennale di Venezia.
Before launching his own studio in Milano, he led the Studio Urquiola's design team from 2017 to 2019, where he entered the craft world to develop numerous art de vivre collections and decorative products with noble materials, colorful patterns and technological textiles. From craft to technology, industrial products to unique pieces, interior design to architecture, Maggiar operates in all facets of creation.
Today, Ambroise Maggiar Studio collaborates with luxury brands such as Omega and Christian Dior Couture, creates interior design concepts for Baccarat, signs exclusive pieces for Pretziada, Cri Loi, designs custom furniture collections for the 5-stars hotel Madame Rêve, develops R&D projects for Groupe Charlois and Lacks Enterprises,
At the same time, he became a board member of Libraries Without Borders Italia, design Director at Artworklove, a parisian communication agency and teamed up with La Cabane Perchée, an exclusive tree-house company, to conceive several smart architecture projects to live in.
Since 2019
Ambroise Maggiar Design Studio – Milano, Italy
Clients :
La Cabane Perchée – Art Director / Designer
Artworlove Paris – Head of Design
Goupe Charlois
Groupe Laurent Taieb
Omega
Christian Dior Couture
Lacks Enterprises
Pretziada
Starck Network
Label Dalbin
—
2017/2018
Patricia Urquiola – Milano, Italy
Head of Design Team
http://www.patriciaurquiola.com/
—
2011/2017
Philippe Starck – Paris, France
Head of Design Team
https://www.starck.fr/
—
2005/2010
Makio Hasuike & Co– Milano, Italia
Product Designer & Project Manager SCHOLTÈS
https://makiohasuike.com/

—
2003
ENSAD Ecole Nationale Supérieure des Arts Décoratifs – Paris, France
Product Design